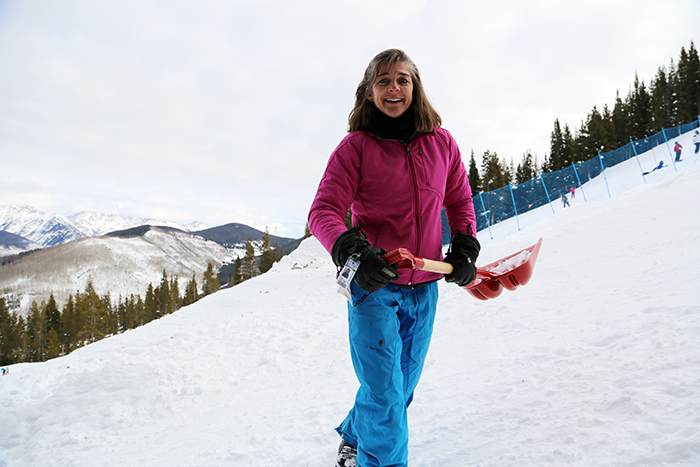 2016-17 RMF COMP Event Officials & Volunteers
Contact Diana Tilley, our Rocky Mountain Officials Coordinator, if you have interest in volunteering for the 2016-17 COMP events.
Rocky Mountain Freestyle Competition Officials
Interested in becoming a RMF official? Most official positions earn lodging compensation, lunch, lift ticket and a small stipend. Contact our Rocky Mountain Officials Coordinator, Craig Mathews, to find out more about becoming an official.
RMFFCC is Looking for a Volunteer to Help with Advancement
Are you interested in getting involved and helping out with Rocky Mountain Freestyle? RMF is looking for a lead RMFFCC contact for opportunities that advance the mission and purpose of RMF&F including:
Target opportunities that will benefit athletes, judges, officials in sustaining the advancement of freestyle-Freeski competition.
Translate opportunities into financial assets that contribute to the existing resources to either improve the efficiency of those resources, increase resources or reduce reliance on resources.
Recognize those contributions.
If you are interested and would like to find out more information, please contact Adam Leseur, RMF Chairperson.
USSA Level 200 Mogul Clinic
Utah Olympic Park or on-snow depending on weather
November 20st & 21nd
Registration: http://ussa.3dcartstores.com/Level-200-Mogul–November-20-21-2016–Park-City-UT-_p_899.html
Caleb Martin will be the instructor for this Level 200 Mogul Clinic.
Winfrey 2016 Webinar (Scoring)
Conference call with browser for 1-2 hours
November 14th or 15th (may be scheduled for Nov. 8, 9 or 10 if there is not enough US interest)
Registration: Contact Dick Stone, 440-463-0463, Dick.Stone@Cedar-soft.com
Volunteer Information Sheets