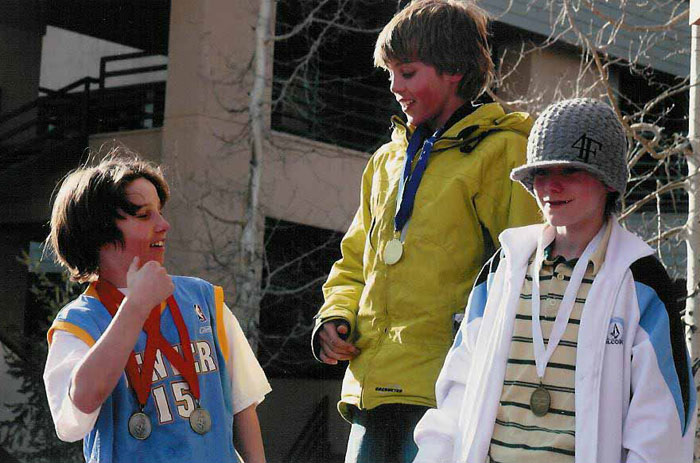 What is the Rocky Development Series (Devo)?

The Rocky Mountain Development (Devo) Freestyle program was created to give young athletes an opportunity for a realistic competition experience in an age-appropriate scenario. The series emphasizes the development of basic freestyle skills in a safe environment. It allows athletes to build and develop their skills and prepare themselves for the more competitive nature of the RQS Series. Devo will allow these athletes to continue working on teamwork and sportsmanship attitudes, and meet other athletes who enjoy freestyle skiing.
The Devo program is for entry-level freestyle skiers aged 12 and under as of December 31 of the competition season (U13, U11, U9, U7). The DEVO program will feature a few (three [3] to five [5]) mogul competitions each year and may include additional events in dual moguls. Competitions are hosted at participating resorts around Colorado.
Skiers who compete in the Devo series program are allowed one (1) free RQS move-up event per year. The event is preferred to be at their home mountain but if they are unable to attend that specific event or their home mountain is not hosting an RQS event, they may choose a different mountain to do their move-up event. One "meet" consisting of two or more individual competitions is considered to be one move-up, so an event with two days of competition (e.g. Single Moguls on Saturday, Dual Moguls on Sunday) is considered one move-up.
SaveSave
SaveSave
SaveSave
SaveSave