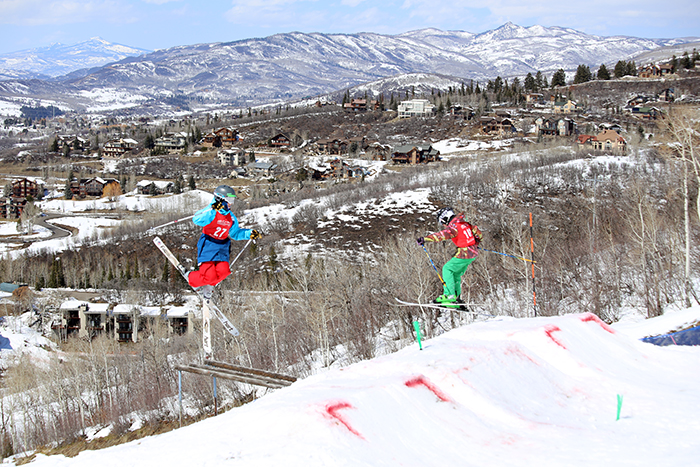 What is the Rocky Qualifier Series (RQS)?

The Rocky Mountain Qualifier Series (RQS) Freestyle program was created to give athletes an opportunity for a realistic competition experience in an age-appropriate scenario. The purpose of RQS is to allow athletes to continue developing their skills from the Rocky Mountain Development (Devo) Series and prepare themselves for the more competitive nature of the Competitive (Comp) Series. Since RQS is the middle program between the Devo and Comp Series, it will help athletes prepare for the next level with the implementation of a 2-jump, timed competition. Previously, athletes moved from 1-jump, non-timed Devo competitions to 2-jump, timed Competitive competitions as they got older. Now, RQS will be the stepping-stone between the two series, allowing for the ultimate, most realistic competition experience. Finally, RQS will allow these athletes to continue working on teamwork and sportsmanship attitudes, and meet other athletes who enjoy freestyle skiing.
The RQS program is for skiers aged 11 and older (as of December 31 of the competition season) that are not competing in the Rocky Mountain Competitive Series program or the Development Series program.  The RQS program features a few (three [3] to five [5]) mogul competitions and may include additional events in dual moguls. Competitions are hosted at participating resorts around Colorado.
RQS skiers are permitted to compete in one (1) Rocky Mountain Comp Series event without losing their RQS status and requiring an additional license.  An RQS athlete may only move up to events that are classified as "Open" or "Junior" events; NO "Champ" or "Senior" move-ups are permitted.  One "meet" consisting of two or more individual competitions is considered to be one move-up, so an event with two days of competition (e.g. Single Moguls on Saturday, Dual Moguls on Sunday) is considered one move-up.
SaveSave
SaveSave
SaveSave
SaveSave